South Korea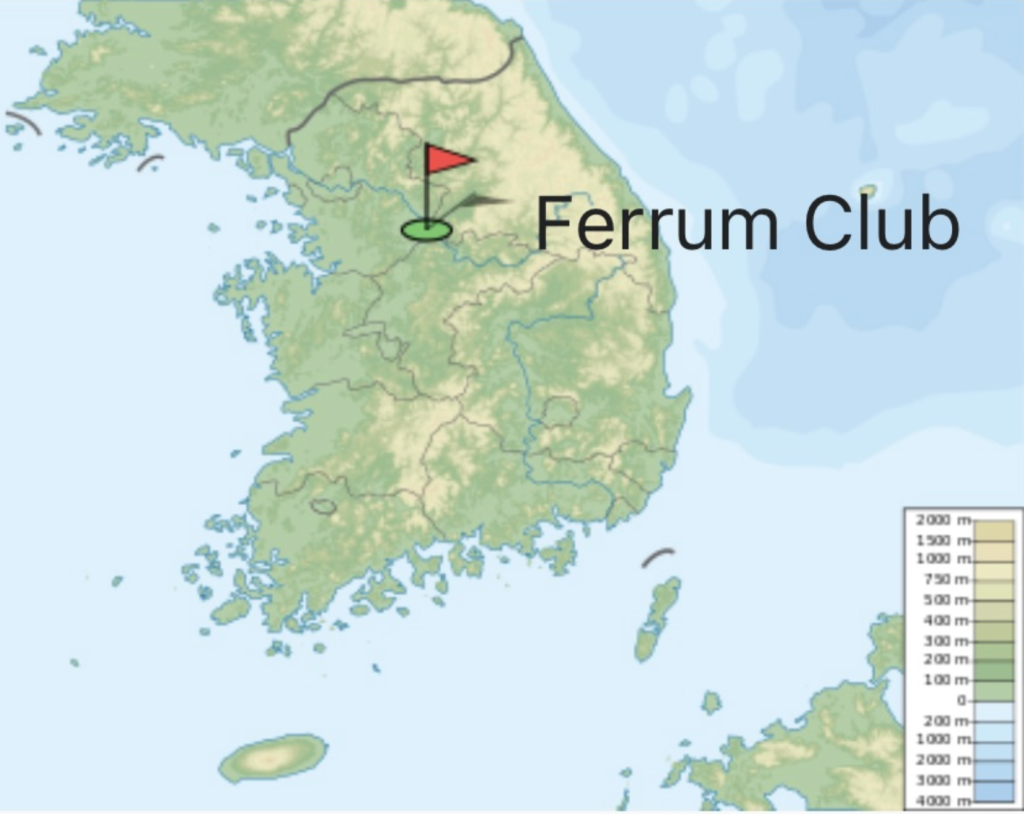 Originally intended by Dongkuk Steel Company as a private member's club, when the 18-hole layout debuted in 2014, the Ferrum Club was opened to the public for golf. The club remains a public course facility today available to the growing golf market in Korea.
Co-designed to championship tournament standards by Cynthia Dye, ASGCA and well-known Korean golf course architect Kim, Myung-gil, the course boasts Sub-Air greens seeded with bent grass, Kentucky bluegrass tees and fairways carpeted with zoysia. 
Since 2018, the club has been the annual host of the Korean Tour event – The KJ Choi Invitational. This event is meant to honor Korea's #1 men's professional golfer and 8 time PGA Tour winner, KJ Choi.