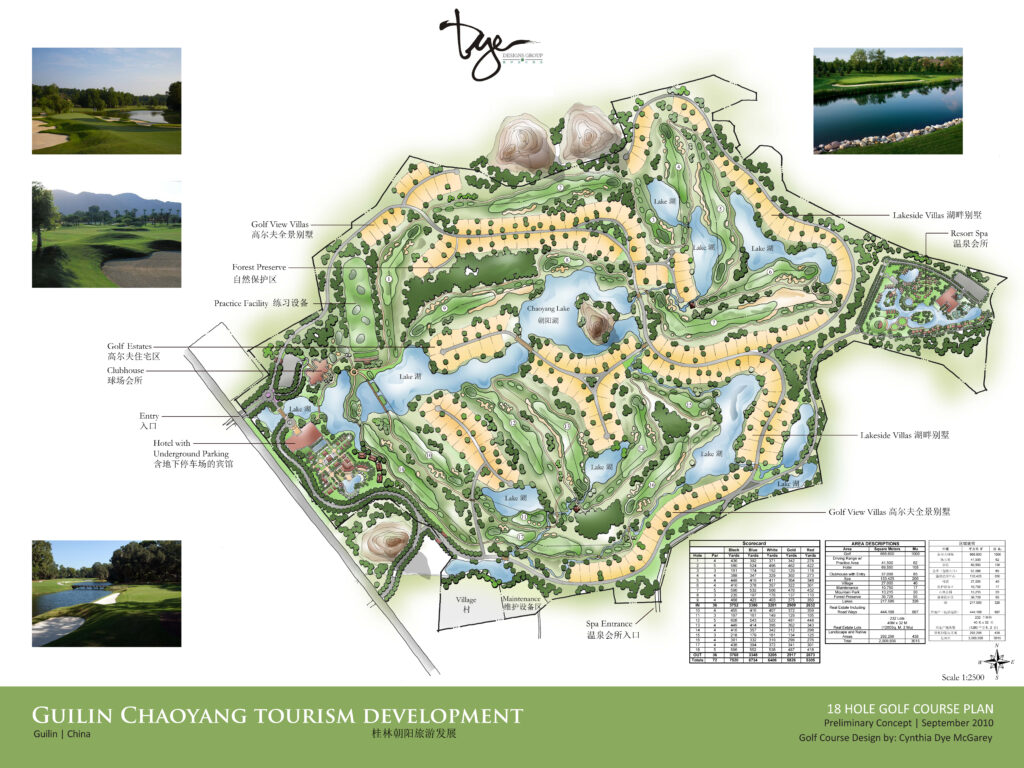 We are so appreciative for the golf project plan you dedicated for us. Which, further evaluated by our experts, is unanimously commented to be a very complete and creative plan… we will be most pleased to have the Dye Company as our partner.

– Mr Yi Le, Chairman of the Board, Zhejiang Guo Da Group
Dye Designs Group – Menu of Services
Our Design, Construction & Promotion Process
Dye Designs Group (DDG) provides comprehensive golf course planning, design and construction services for master planned resorts and golf communities. We will provide our bespoke services through all phases of the project's life cycle.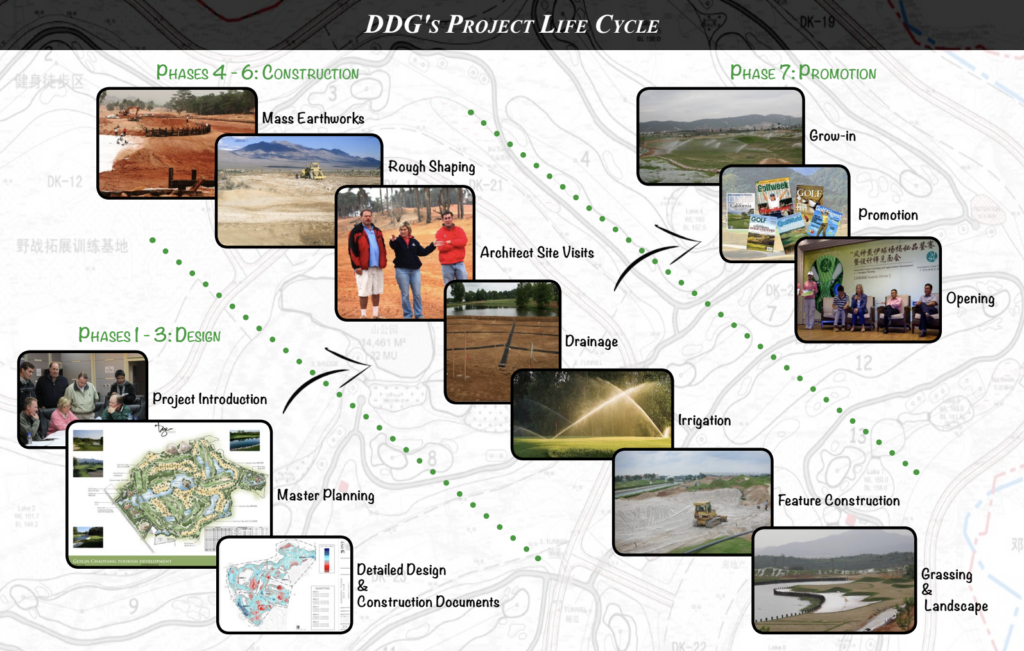 Phase 1-3: Design
DDG will design the golf course and practice facilities including preparation of all plans that are necessary to construct the golf course. Often, the golf course is a part of a resort and/or a real estate community development. DDG will work closely with the project's TEAM to ensure the golf facility's viability within the Master Plan for the overall development.
Project Introduction
Master Plan Coordination
Detailed Design & Construction Documents
Phase 4-6: Construction
During the construction phase of the golf course, DDG's associates and its Principle Architect Cynthia Dye, ASGCA will provide their trademark "hands-on" architectural style. Unlimited site visits ensure the design intent. DDG's AutoCAD based construction documents allow accuracy during the tender process.
Mass Earthworks
Rough Shaping
Architect Site Visit
Drainage
Irrigation
Feature Construction
Grassing & Landscape
Phase 7: Promotion
During the Grow-in period as the golf course turfgrass areas and landscape features mature, DDG will work closely with the project team to assist with the preparation of the marketing and branding materials in advance of the Grand Opening.
Grow-In
Promotion & Branding
Grand Opening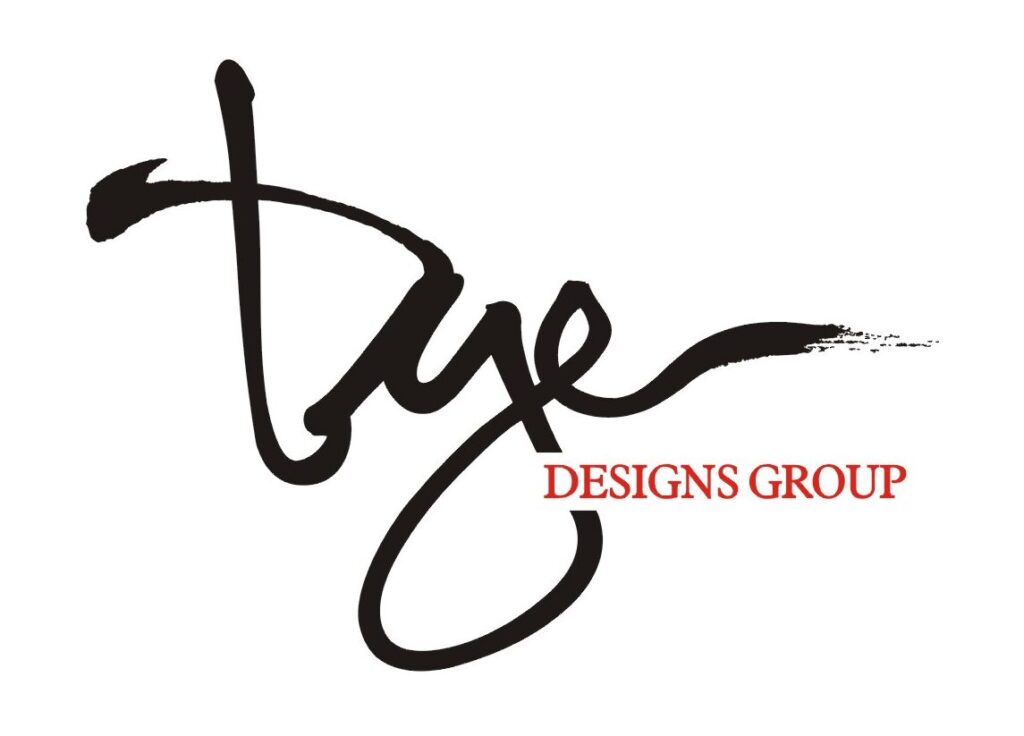 Pre-Construction Consulting Services
Beginning with the Design Service phases and development of the Master Plan, Dye Designs Group (DDG) will consult with Client to assist Client with the tasks necessary to prepare for construction of the golf course.
Note: It is the sole intention of DDG to protect the Client's investment in the project at all stages of the design, pre-construction, construction and promotion phases.
Design Specification:
Upon Client's approval to proceed with the design process, DDG will develop specific construction plans and specifications necessary to construct the Golf Course. These plans and general specifications will take into account all services, products and methods necessary to construct the Golf Course at the highest standards required by DDG and Client.
Consultation Project Engineers:
DDG will consult with Client to ensure that Client has engaged the necessary engineering consultants to provide civil engineering of DDG's plan documents. DDG will meet with and consult with Client's project engineers, and other project team members, to develop a 'Checklist' of items and construction issues requiring the attention and direction of the project Engineers.
Construction Documents:
DDG shall make recommendations regarding the preparation necessary for the performance of the construction work. Based on the plan documents, DDG will assist Client's project team and Cost Consultants with development of a preliminary construction budget. The preliminary budget will be based on quantities, specifications and methods called for in DDG's plan documents.
Value Engineering:
Upon Client's review of and commentary on the preliminary construction budget, DDG will discuss the budget with Client and provide value engineering of all construction cost issues identified by Client's budget review. Upon Client's request, DDG shall revise construction documents in order to incorporate any recommended changes and/or cost savings.
General Contractor Selection:
Prior to the bidding or tender for construction, DDG will discuss with Client a 'Short List' of pre-approved golf course construction contractors that may be available to provide services. If requested, DDG will review the experience and work records of any additional contractors recommended by Client. Client and DDG agree that the contractors and subcontractors providing construction services to the project shall be required to provide a list of their 'A' level staff, which will be dedicated to Client's project throughout the construction of the Golf Course.
Construction/Tender Bidding:
Upon final approval by Client of DDG's Construction Documents, DDG shall assist Client with the process and method of bidding the construction work in a competitive and/or negotiated manner. It is the intention of Client and DDG that all contractors bidding the project shall adhere to the construction specifications and plans prepared by DDG.
Construction Management Selection:
DDG shall consult with and make recommendations to Client regarding the selection of a Golf Course Construction Management firm or Certified Construction Project Manager to act as Client's representative during the construction of the golf course.
Pre-Construction Meeting:
DDG and Client will hold a meeting prior to the start of construction with all selected construction consultants and contractors. The purpose of this meeting is to ensure that all project team members are prepared to meet the standards of quality and schedule as prescribed by DDG and Client.