Bourail, New Caledonia
http://www.exclusivgolf-deva.com/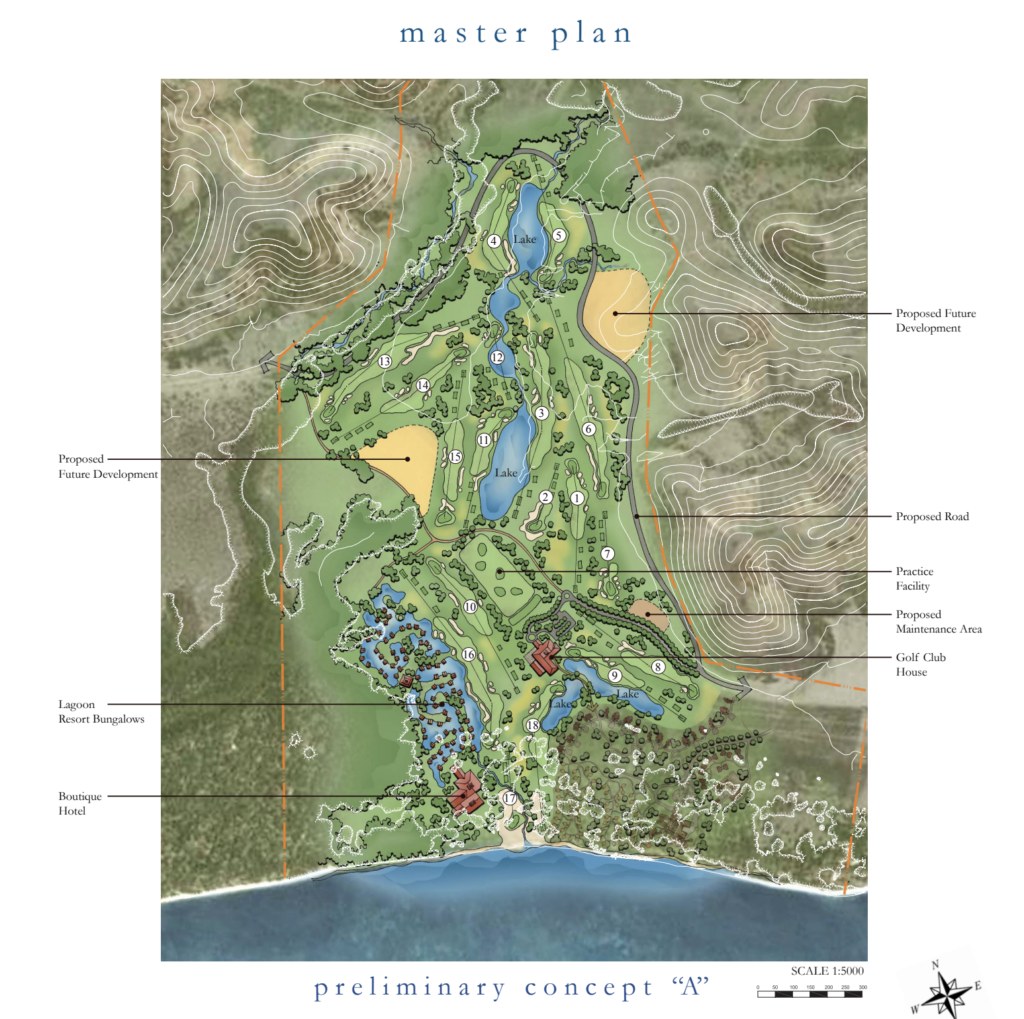 DDG's reputation asside, it's your specific and respectful approach of the existing landscape that seduced us the most. This led to aptimize earthworks and thus minimize the construction costs. Since then, we delt easily with the usual problems one's face on those kind of complex projects. Always being able to rely on DDG as a true partner and not only a contractor. Now that the golf course is finished and starts building a high reputation in the region, I'm very proud of what we accomplished. DDG's total implication in the project and your ability to find solutions (financial, technical), has been a key to the success.

– Nicolas Veran, CEO, SHD ( Translated From French )
When the New Caledonia government was planning ways to improve international tourism, they approached Dye Designs Group and asked us to come for a visit the following Tuesday. As always our immediate answer was "Sure, no problem, we will be there." We then had to look at our globe to find out just where New Caledonia is located. After 3 connections out of Hong Kong, we arrived on Tuesday as promised.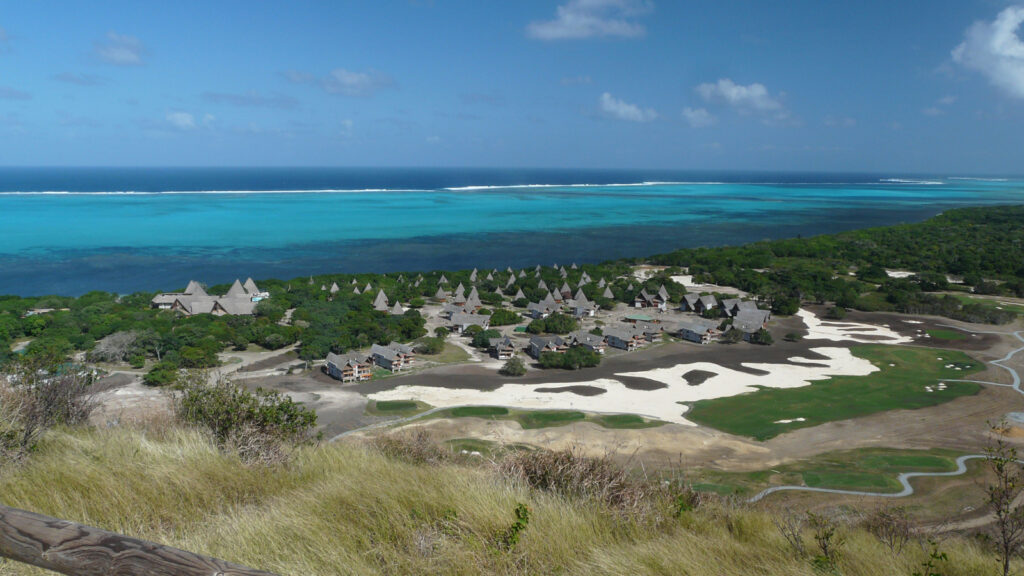 Exclusiv Golf de Deva is a beautifully manicured course offering 18-holes of championship golf. This is the latest addition to New Caledonia's golf courses and has hosted multiple regional professional and amateur golf tournaments. Forming part of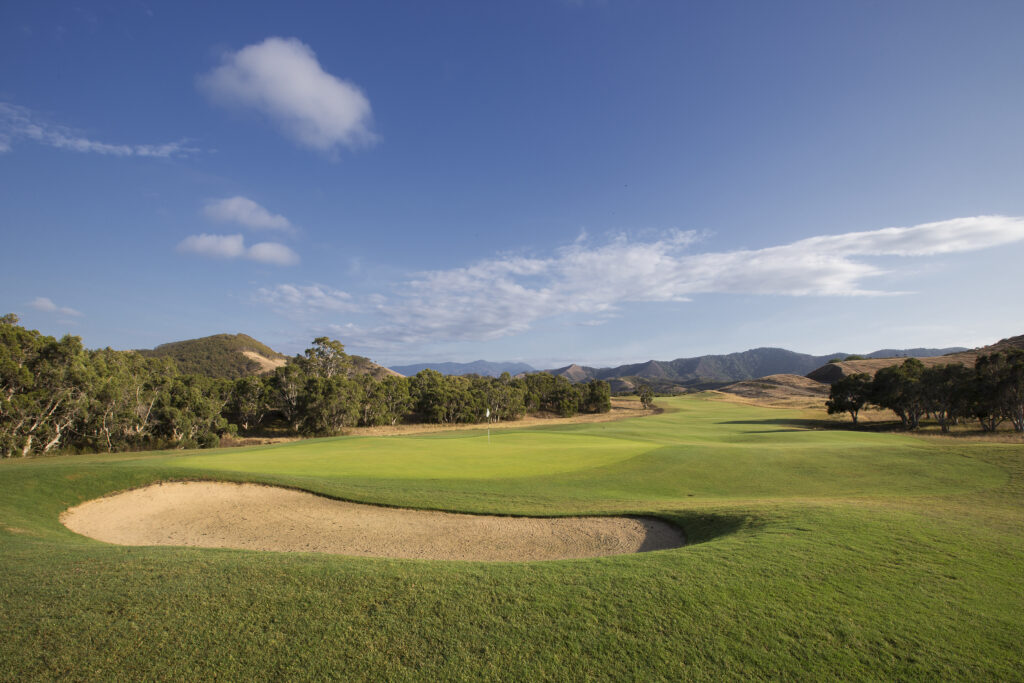 the Sheraton New Caledonia Deva Resort and Spa, the Exclusiv Golf de Deva golf course consists of 18 holes along a portion of the Caledonian lagoon, a World Heritage Site. Players describe the Deva course as
being on a par with the best Australian and New-Zealand courses, and not only for its exceptional surroundings. To get to the end of the 18-hole course spanning some 6,663m in length for a par of 72, it takes a definite degree of skill. When played at full length, the ample tee areas offer many possible starting points, offering plenty of room for resort players and amateurs, and wonderful challenges for professionals aiming for success.