Haikou, Hainan Island, China
http://www.westgolf.com.cn/en/show.asp?classcode=11&keyno=1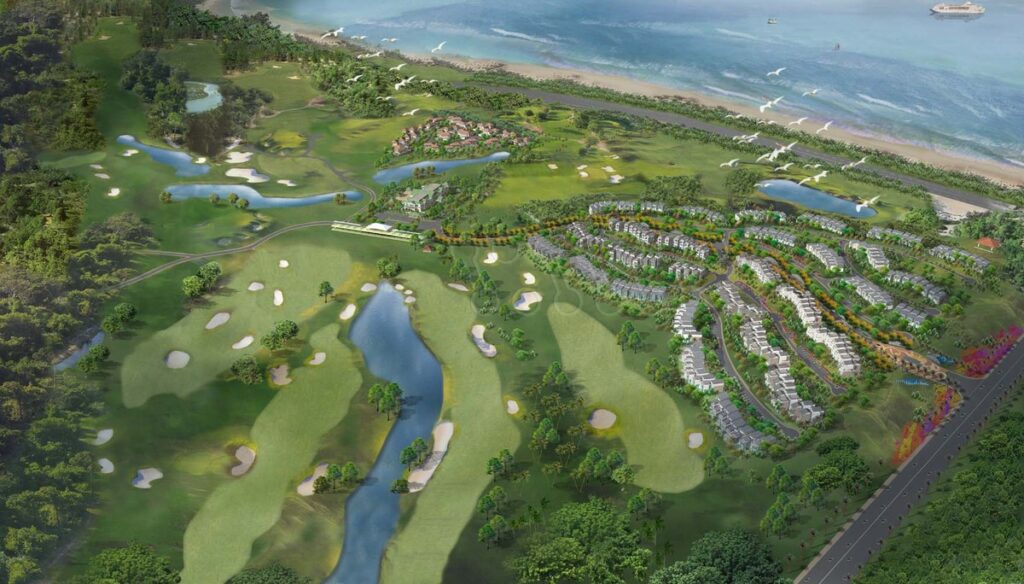 West Coast Golf Club was the Dye Family's first adventure in China. In 1996, we were asked to come to Hainan Island to see the site and discuss the possibilities. At that time, the provincial capital city of Haikou was just beginning to rebound from the early 90's economic recession.
After several rounds of competition, DDG's preliminary master plan was deemed to be "the most comprehensive and complete". For the next 8 years the project moved slowly through the government approval process. Upon opening, West Coast was selected to host the first LPGA Tour event played in China – the 2008 Grand China Air LPGA won by Helen Alfredsson. The golf course membership program and adjacent real estate development were well received by the local market.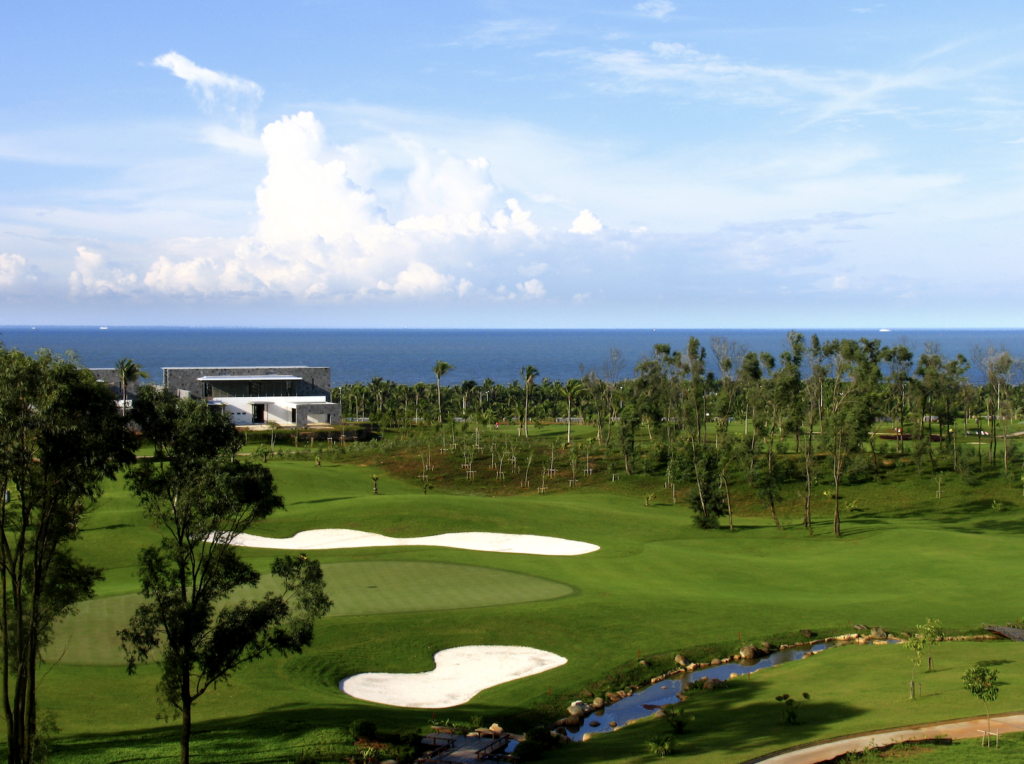 West Coast Golf Club, an 18-hole, par 72, 7,267 yard golf course, is located in the seashore area of Haikou, with a beautiful combination of trees, lakes, sky and ocean. This truly magnificent golf course has numerous holes where water features create a need for strategic play. The generous but undulating fairways and well bunkered greens will test players of all skill levels. Your breath will be taken away by the uninterrupted views of the South China Sea and skyline of Haikou city creating the backdrop whilst standing on the 17th tee. West Coast golf Club is the premier golf development in Haikou.